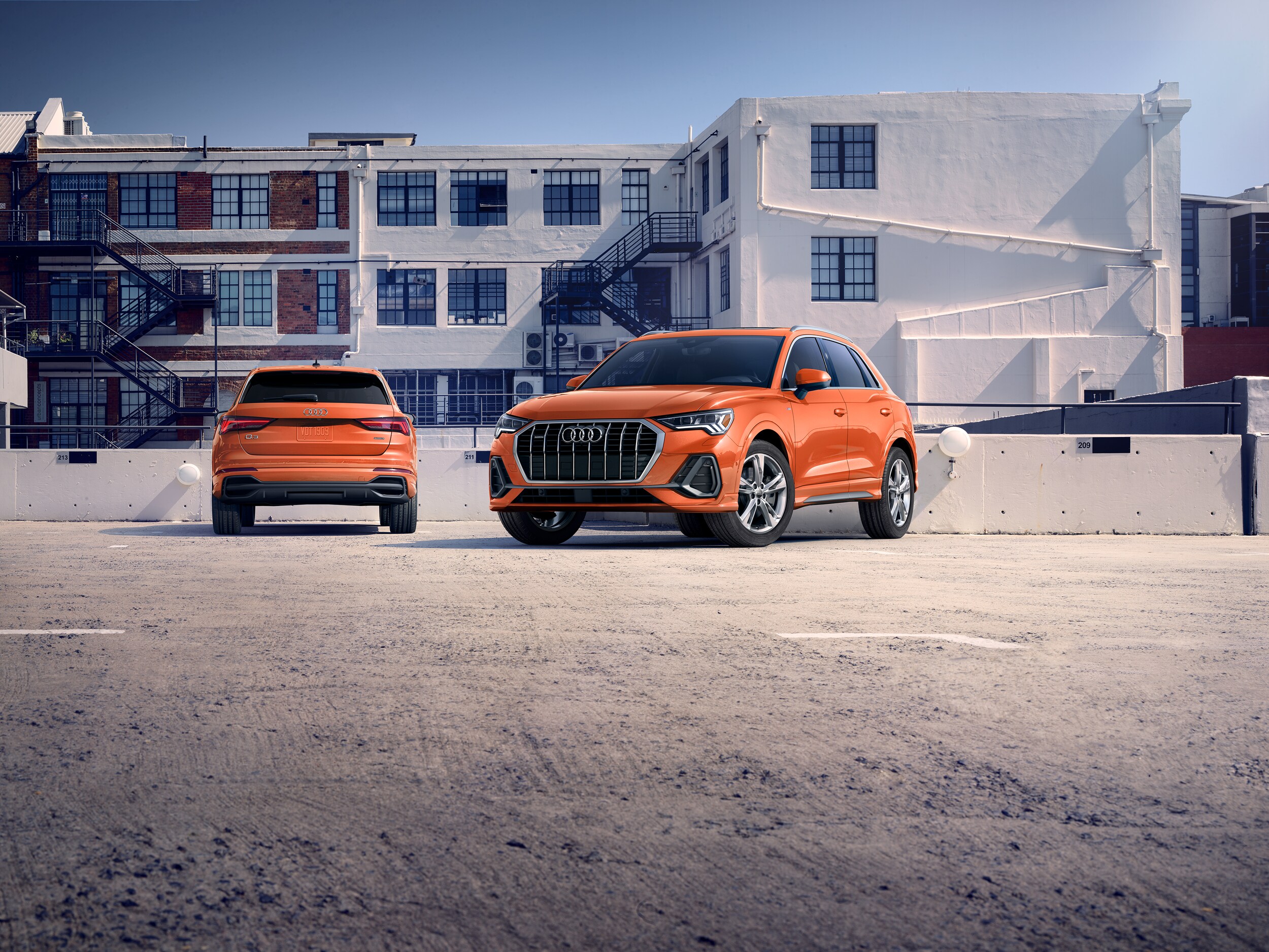 ?
The 2020 Audi Q3 is waiting to excite you here at Audi Columbia.
This new Luxury SUV has some major improvements for 2020, and if you are in the market for a new SUV fit for your needs and your family, then we highly encourage you to check out the new Q3. Powerful, refined, and modern are just a few of the words we would use to describe the 2020 Q3. To learn more about all the new Audi Q3 has to offer, continue reading.
It's in the Details
The Q3 inspires confidence at every angle. The overall aesthetic is sharp and cutting-edge form the inside out. From the bold signature grille that showcases the Audi emblem, to the LED headlights, you'll lead the way with poise.
The interior surrounds you with premium design features and technology, like new ambient lighting that lets you choose from 30 different colors to either match or elevate your mood. Choose from calming blue hues or aggressive reds. Feel at one with your new Audi Q3, day or night.
Performance that Excites
Practicality and power come together in perfect harmony in the 2020 Audi Q3. You'll cruise forward with ease thanks to the standard quattro® all-wheel drive that responds to your every move with precision.
The robust engine pumps out an impressive 228 horsepower and 248 pound to feet of torque, making steep grades and straightaways an enjoyable experience no matter where you are in Lexington, SC.
Trims
No matter if you are an Irmo driver who loves power, or a Champin shopper looking for luxury, the three available trims can match your personality beautifully. You can choose from the base Premium, move up to the Premium Plus or have it all in the Prestige.
The choice is yours! The 2020 Audi Q3 is awaiting your arrival here at Audi Columbia near Florence.